CERTIFICATION
Quality system certification
FA.RE.MEC. operates under a Quality System certified according to UNI EN ISO 9001:2015 standards.
All the workings and processes of our products are therefore managed according to procedures that comply with the standards set by this standard.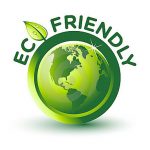 FA.RE.MEC. also aims to minimize the environmental impact, through various activities, such as separate waste collection.
The constant search for improvement of the efficiency of its equipment leads to a consequent saving of energy, which is reflected in benefits for the environment in which we live.
With a view to "green" and eco-sustainable development, in 2015 about 400 photovoltaic panels were installed on the roofs of our warehouses, which contribute to producing clean renewable energy in total respect for nature.

For all information on our quality certification: