BEARINGS 
SPECIAL BEARINGS
REMANUFACTURING BEARINGS
It is not always possible to find the bearing that satisfies one's technical/construction requirements among those of normal production.
This is especially true for heavy industry where large size or specially designed bearings are required. Our company designs and builds this type of bearing at the customer's request.
Furthermore, FA.RE.MEC. regeneration specializes in the regeneration of large bearings of any brand and type.
The constructive forms of our productions are divided into:
Type HYATT bearings
Deep groove ball bearings
Angular contact ball bearings
Cylindrical roller bearings
Spherical roller bearings
Tapered roller bearings
Thrust ball bearings
Angular contact thrust ball bearings
Cylindrical roller thrust bearings
Spherical roller thrust bearings
Tapered roller thrust bearings
Bearings cylindrical roller bearings for long product rolling mills
Stainless steel bearings
Bearings for Tables YRT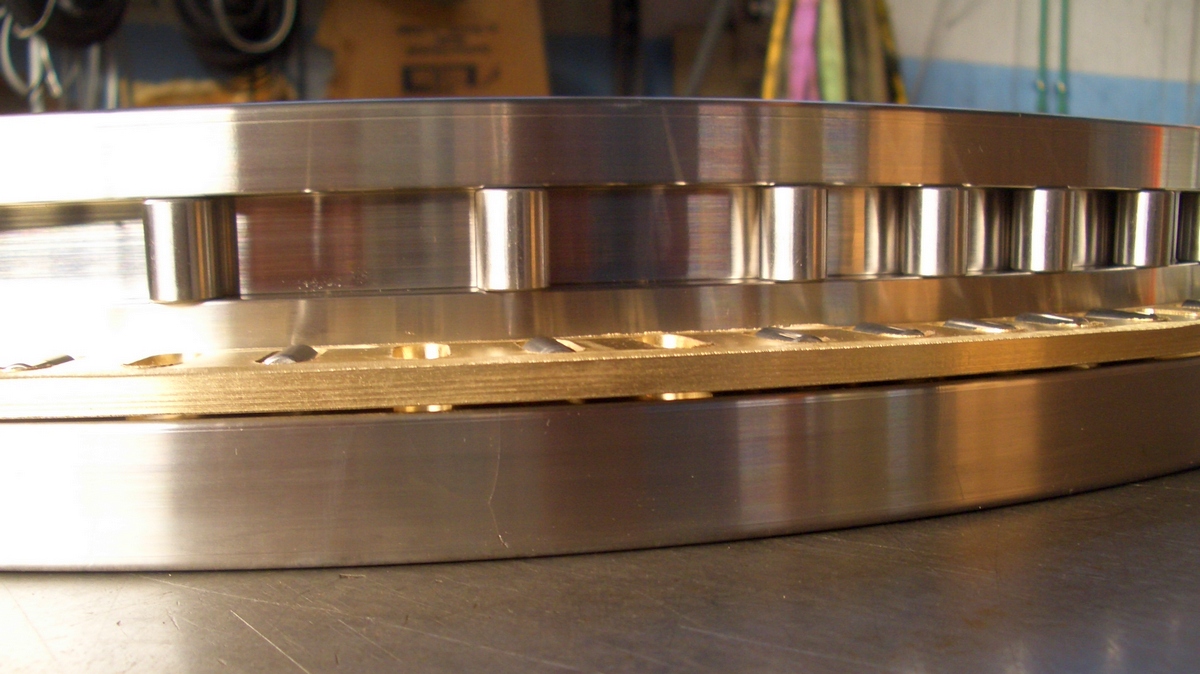 All the types of bearings listed on the previous page are normally made according to ISO standards, but it is our strength to build them based on the characteristics requested by the customer.
They can be made with the following custom features:
Dimensions
Load coefficients
Size tolerance
Play tolerance
The execution of cages and their material
Built with "special" materials
With different lubrications
With fixing holes
Particular importance in our productions is attached to the construction of special bearings in stainless steel to drawings or samples for supplies to manufacturers of machines for the chemical, cosmetic, pharmaceutical, food and canning sectors.
Being manufacturers, our workshop gives us the possibility to carry out transformation, regeneration, type modification works on existing bearings:
W 33
Internal clearance
KConstruction of massive cages in bronze.
Holes
For all information on bearings and special machining:

We can help you determine whether your bearing is a candidate for remanufacturing which can reduce cost and cut lead times.